Board meetings are held the first Wednesday of each month, and are open to all club members.  Nominations for Board Members (up to 13) are made late each summer, and voted on at the Fall Member Breakfast.
Click here for information on how to contact us.
[Archive of past board members]
Chris McCullough, President
I am a life long runner and Colorado native (from Franktown, CO) who loves playing outdoors, gardening with my wife and being a part of this awesome running community.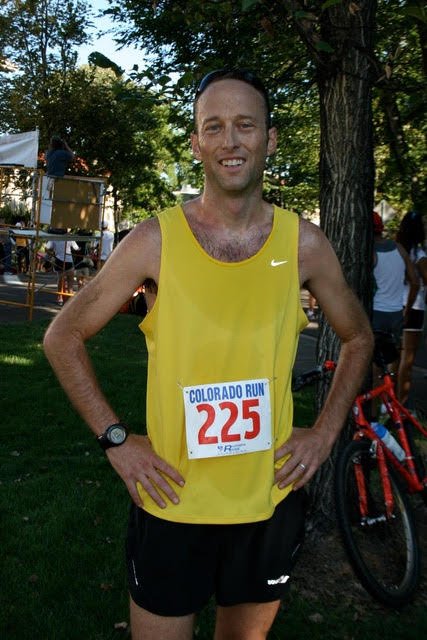 I moved to Fort Collins in 1995, ran at CSU (my alma mater) and have worked as a business analyst at HP, Agilent Technologies and for the last 9 years, at UCHealth (formally Poudre Valley Health System).
I co-direct the Tuesday Night Track Series, the Mountain Ave Mile and the Bacon Strip races in memory of our dear friend and running inspiration, Jane Welzel.
I am honored to be a part of the FCRC and look forward to helping foster this unique and supportive running community.
Kate Schulte, Vice President
I have been running since I was a teenager and I now enjoy running and racing with all three of my kids, two dogs, and one husband. I also compete in triathlons and duathlons, but love that you can almost always go for a run! I occasionally race with an Athletes in Tandem participant and love being able to share the joy of running with those who cannot run alone. When I am not playing outside, I work as a health coach empowering others to move towards a healthier lifestyle. If you see a woman running in south Fort Collins with a golden retriever and a brindled boxer mix, it is probably me, so say hi!
Bob Malone, Secretary
My wife Lori and I moved to Colorado 30 years ago from Columbia, Missouri, and have resided in the "Choice City" since 2000. I consider myself a "born again" runner. Although I ran track in high school, most of my adult life was spent peddling a two wheeler around the countryside. However, by my late forties cycling had become too big of time and money sink, and I started looking for a simpler way to get exercise. Running seemed an obvious choice; its beauty, its simplicity, and yes, its convenience were all elements that lured me back into the sport.  I had to fight my way through some pretty nasty aches and pains at the outset, but I stuck with it and seven years later am running with more enthusiasm than ever.  Whether it's competing in a local half marathon or cheering runners on as a course marshal, I absolutely love being around all things running, and as a member of the BOD I hope to help carry FCRC's mission to promote the benefits of running in this amazing community forward. 
After 25 years working in the semiconductor industry, I'm now "sort of" retired. Aside from running, I enjoy baking bread, long hikes in the mountains with family and friends, and exploring Larimer county's back roads on my gravel bike.
Shannon Smith, Treasurer
I am very enthusiastic about fitness. I have always stayed active, but in college, I got into running trail and road for varied distances. This love for running turned into longer competitive runs after I moved to Colorado 16 years ago with my husband and son. I have coupled my love for running into cross training in swimming and biking to compete in multiple triathlons in recent years. I also love to participate in obstacle races, Go Ruck challenges, and I coach Crossfit at a local gym.
Ken Banwart, member-at-large
I moved to Fort Collins to attend Colorado State University after graduating Evergreen High School in 1986.  Upon graduation from CSU in '91, I obtained my real estate license and have been a Realtor with Coldwell Banker ever since.  I joined the Fort Collins Running Club in 2010 and became a member of the board a year later.  During my time with the club, I have watched in amazement as we have grown from 100 members to nearly 1,000.  While my days of competitive running are behind me, I managed to complete three marathons along the way, two of which were Boston and New York.  I have one daughter, Morgan, who was born in 2003.
Cassady Birdsong, member-at-large
I ran my first half marathon in 2007 and in the training process developed a love for running. Since then I've explored 5k to ultramarathons. While I enjoy both road and trail running, I find myself most at peace on trails runs with a few good training partners. I moved to Fort Collins from Wyoming in 2012 with my husband and have since become a mother to two wonderful children. Outside of running, I an environmental engineer, love to ski, and enjoy developing my pottery skills. I have found running to be a great analogy for life. It has taught me the value of being willing to show up and that dedication to a goal can result in great personal growth.
Jennifer Fishman, member-at-large
At this point, I'm kind of from all over the place, but have been in Fort Collins since July of 2017. I started running cross country as a middle schooler because my mom did it and I thought it was cool and, as an added bonus, because of the lack of required coordination, I was actually pretty good at it. These days, I mostly run roads and, when I can, bring my two dogs (and sometimes husband) along. When I'm not running, you can usually find me drawing/designing or playing on ninja warrior obstacles.
Adrian Macdonald, member-at-large
I moved to Fort Collins from Boston in the fall of 2016 and quickly fell in love with all the great places to run. I enjoy competing in everything from mountain ascents to indoor track races but my focus is on the marathon. I have three consecutive top 100 finishes at the Boston Marathon. In my free time I enjoy eating pizza and ice cream, traveling to soccer matches and watching marathons on TV from start to finish. My biggest non-running accomplishment is my 750 mile hike of the Oregon Desert Trail with no previous long distance hiking experience. As a board member I hope to help make Fort Collins an attractive destination for competitive runners looking for a great place to work, train and race.
Lucien Darjeun Meadows, member-at-large
After running as a youth in Appalachia (still haven't beaten my one-mile PR from grade school!), then taking time off, I have been running again since my Master's thesis advisor (and avid runner) inspired me to return. I'm not sure whether my 5K finish with her or receiving my MFA degree in the same semester was more exciting! Since moving to Fort Collins in 2015 and starting my PhD in 2018, my favorite runs are on trail and the longer the better. I completed the Gnar Slam in 2019, and ran solo 40-, 45-, and 50-milers over the summer of 2020. That said, I love connecting with Running U participants for Sunday HTH runs, and there's no better place for my intervals than the dams.
I am a runner of Cherokee, English, and German descent. I am committed to helping our running community become even more welcoming to all runners from all backgrounds, skill levels, and walks (and runs!) of life. Nurturing an atmosphere where running sustainability and longevity are valued is important to me. Thank you for the opportunity to give back to FCRC's wonderful current — and potential — community!
Tom Schipper, member-at-large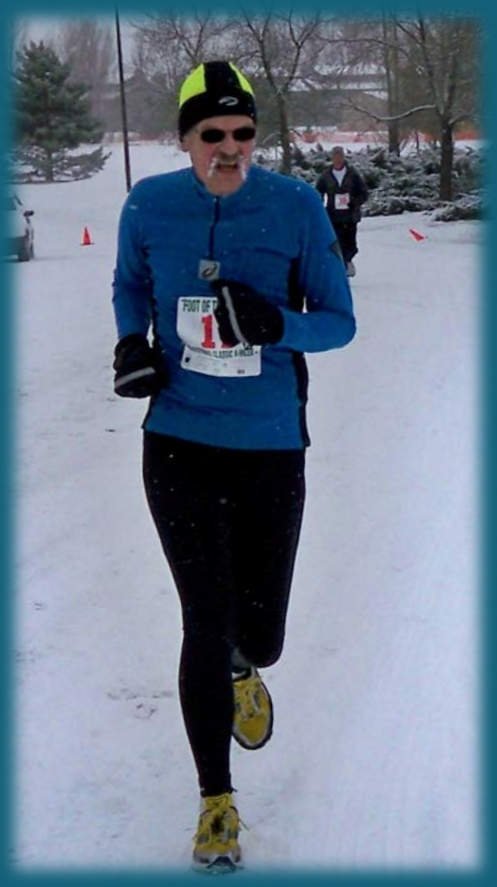 I've been running for about 30 years and am over 60 years old. For almost the first half of my running career, running was secondary to other activities such as cycling, racquetball and volleyball. In 1996, I was asked by fellow FCRC club members if I would like to join them for the Seattle Marathon. I knew I had to hang the bike up at least for that year when I said yes.
For years, I had thought about running a full marathon but didn't want to make the same mistake I did for my first half marathon by not properly training. In the first half marathon, I had never run anything longer than a 10k even in training until the weekend before the race. I ran 11 laps of a 1.3-mile park loop trail in Greeley where I lived at the time.
Linda Shoemaker, member-at-large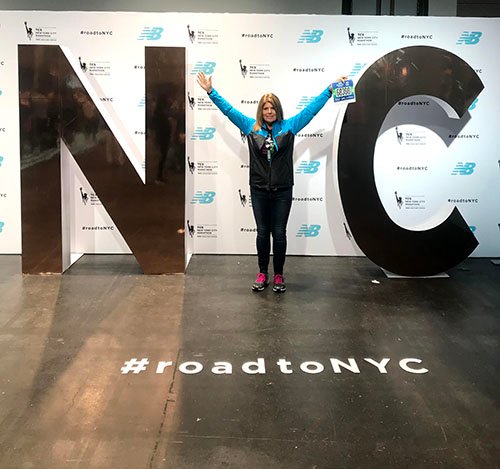 Running found me in my 40's and has pushed me since then from 5k's to trail runs to ultramarathons.  Now I love to run because I can.  I fell in love with an American and moved to Fort Collins from Canada almost 17 years ago. Even though my family lives in Canada (including my two amazing grandkids), Fort Collins really feels like my home now.  I own my own bookkeeping business and when not counting beans, I enjoy traveling with my husband.  
Felix Wong, Former Webmaster, Ex-Oficio
From 2011-2018, I was an FCRC board member and the official webmaster (volunteer), but since 2018 the FCRC has hired professional help to revamp the website and the membership system. I still maintain the Tortoise & Hare scripts and help out with other website-related odds and ends.
I'm actually a mechanical engineer and not a programmer. When not doing manic engineering, I enjoy crazy-long bike rides, traveling the world, learning foreign languages, and running of course! In the past I have done Ironman triathlons and ultramarathons, but nowadays mainly do FCRC Tortoise & Hare races. A lifetime goal is to run a marathon in every state.
Paid Positions
Mel Sirois, Administrative Coordinator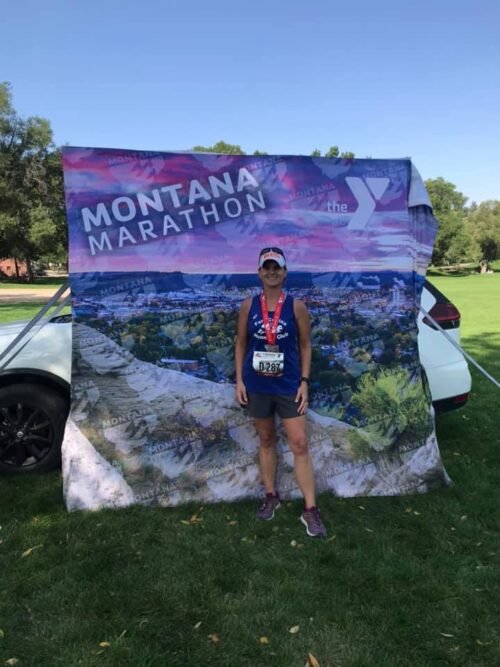 I started running in 2001 when my aunt had me do a 5k. It's all gone downhill, in a good way, since then. I ran my first marathon in 2003 and got hooked. I am aiming to complete the 26.2 distance in all states; well over halfway there. I moved to CO in 2017 and now have found more ways to appreciate the outdoors. I got even more into hiking and hit many 14ers my first year here. Besides that I teach at a few gyms in the area, love traveling (have visited all seven continents), enjoy cooking & baking and being involved in the community.
Committees
Community Giving and Grants: Nick Clark, Lucien Darjeun Meadows, Katie Portacci, Kate Schulte
Marketing: Linda Shoemaker (chair), Brad Bishop, Jen Fishman, Adrian MacDonald, Zach Sanchez, Mel Sirois
Policy Task Force: Brad Bishop, Kate Schulte, Tom Schipper, Bob Malone
Race Management:   Kate Schulte (chair), Nick Clark, Adrian Macdonald, Tom Schipper, Linda Shoemaker
Race Sponsorships:  Ken Banwart (chair), Adrian Macdonald, Bob Malone, Tom Schipper, Shannon Smith
Running U: Jen Fishman (co-chair), Joel White (co-chair), Dean Bennett, Karen Bennett, Nick Clark, Bob Malone, Tom Schipper, Shannon Smith, Melody White
Social:  Brad Bishop (chair), Dean Bennett, Karen Bennett, Cassady Birdsong, Jen Fishman, Nelly Lopez, Kate Schulte, Lisa Sinclair, Laura Smith, Ryan Smith, Shannon Smith, Tiffani Walker, Joel White, Melody White, Dan Yap
Track: Chris McCullough (chair), Clint Anders, Josh Fay, Adrian Macdonald, Bob Malone, Kate Schulte, Shannon Teslow
Web & IT (established March 2021): Felix Wong (chair), Mel Sirois, Zack Sanchez