The FCRC Racing Team (RT) is seeking sponsors to help fund:
Race entries
Gear
General training expenses
Two types of sponsorships exist; Individual and Corporate. 
As an Individual Sponsor, you can help send the FCRC RT to nationals! And, for a donation of $20 or more, you will receive an exclusive racing team performance t-shirt. Anything  received above and beyond what is needed for nationals will go towards funding the RT at large.
*There is a deadline of 11/30 for a guaranteed shirt.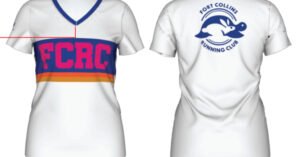 We have various levels of Corporate Sponsorship available, ranging from $20-$2,500. We also have custom options available. Please click below to see our sponsorship opportunities and do not hesitate to contact us with any questions.