The Horsetooth Half Marathon Training Program takes place each year for four months prior to the race. Scroll down for more info.
It is built around the Fort Collins Running Club's Tortoise and Hare series and a series of Sunday long runs that alternate between hills and plains at three locations:
Runs from the race start are out-and-backs on the opening hilly miles of the course, while runs from New Belgium and the Rio are out-and-backs on the final flatter miles of the course.
All organized runs are supported with fluids at the turnaround points. Runs starting and finishing at New Belgium and the Rio also include fluids at the finish with post-race drink specials and a chance to socialize and share training progress with your fellow half marathoners in training. We also have sponsor giveaways and post-run presentations after the New Belgium and Rio runs.
We partner with the Tuesday Night Track (TNT) group to add an additional opportunity to train with a group to help runners meet their Horsetooth Half goals. The TNT group is composed of, and welcomes, all abilities and paces. They meet at 6:00pm every Tuesday.
Find out more about the program on the Horsetooth Half website.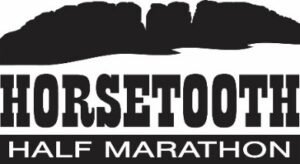 In mid April each year, run the oldest and most iconic race in Fort Collins! The Horsetooth Half Marathon begins at 5,195 feet above sea level and takes runners on a nearly 500-ft. climb to the top of "Monster Mountain" at mile 1.7. The course follows the eastern shoreline of Horsetooth Reservoir, rolling past the 'A' Hill and North Dam Hill (5,579′). Runners begin their eastward journey to the New Belgium Finish Line Party and post-race expo in Old Town Fort Collins.