Just you wait, because this isn't your ol' run-of-the-mill 5k. Runners have to estimate their finishing time prior to the start; we don't allow time keeping devices of any kind. The top 5 people who come closest to their estimated time win. So just because you're fast, doesn't mean you'll win this one.
So mark your calendar for Saturday, 11/20.
The race is FREE and a fundraiser for the
Food Bank for Larimer County
. All are welcome to participate in the run, but you have to donate to be eligible for the raffle (which is where the real action is).
BOTH online pre-registration and race day registration are available.  Also join the Facebook Event for updates, including raffle prize reveals!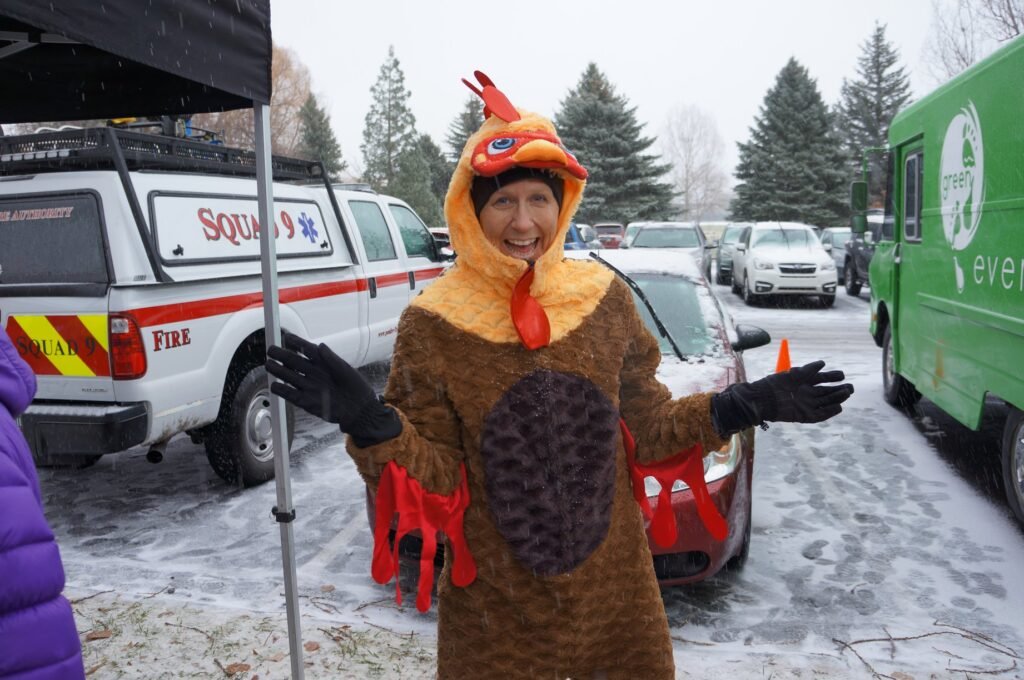 This year, we'll open the start line at 9am. You can start whenever you like, as long as you're back by 10:15am. We'll be directing folks to loosely alternate which direction (east/westbound) they head on the Spring Creek Trail.
The event is chip timed. If you have your bib/chips from the FCRC Tortoise & Hare series, please bring them. If not, we'll have them for you race morning (and please give them back afterwards).
This is a PREDICTION run. Enter the time you think you'll run on your registration form. NO WATCHES or timepieces of any sort allowed during the run. We encourage you to rat out your fellow runners!
All who donate to the Food Bank receive a ticket for our famous raffle, where we have prize packs from many local businesses and restaurants, race entries, and much more! Our biggest giveaway of the year! The raffle starts at 10:15am SHARP, you must be present to win, and each individual donating (regardless of donation size) gets ONE ticket.
We are STRONGLY encouraging monetary donations this year, which you can make right on your registration form. Cash ($) helps the most. The Food Bank has resources to buy products at much, much deeper discounts than any of us could buy. The $5 you spend on a 2 jars of PB could be turned into 10 jars through the Food Banks sources.
Every entrant will also receive a gift card for a free Lamar's coffee & donuts. This is a free event so come join the community and test out your legs for the upcoming turkey day races.
While we aren't under any specific COVID-19 requirements, please be smart. If you're sick, stay home. Use the outdoor space to give distance. Masks are great.